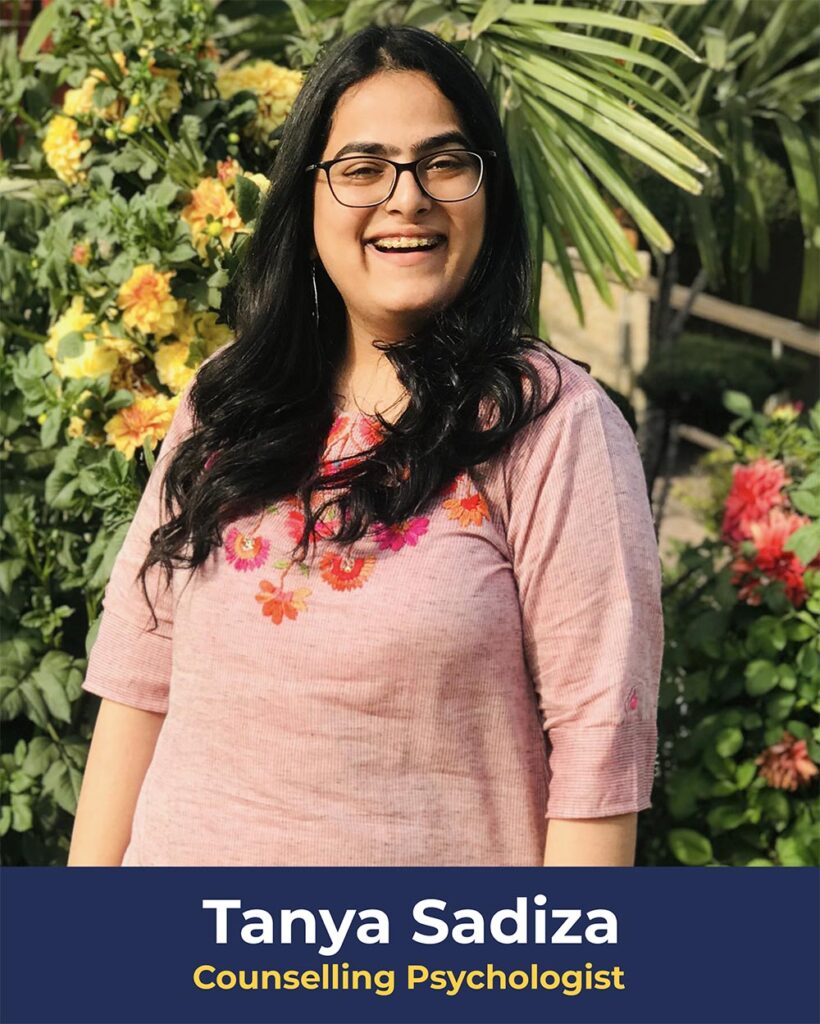 Expertise - Depression, Anxiety, Stress, Career related issues, Relationship issues, and
Adolescent's issue
Ms. Tanya Sadiza is a counselling psychologist and completed her masters from Christ
University, Delhi NCR. She is passionately giving her services in the field of mental health
from 2 years with the motive of creating a safe space for venting out emotions. Her
experience and skill set are in the area of depression, anxiety, stress, career related issues,
relationship issues, and Adolescent's issue. Her orientation is towards healing, mindfulness,
positive psychology, and treatment.
Qualification – MSc Clinical Psychology from Christ University, Delhi NCR

Experience : 2 Years


Languages : English, Hindi

Charges : 800 INR